Water, Fire, and Mold, Oh my!
11/17/2020 (Permalink)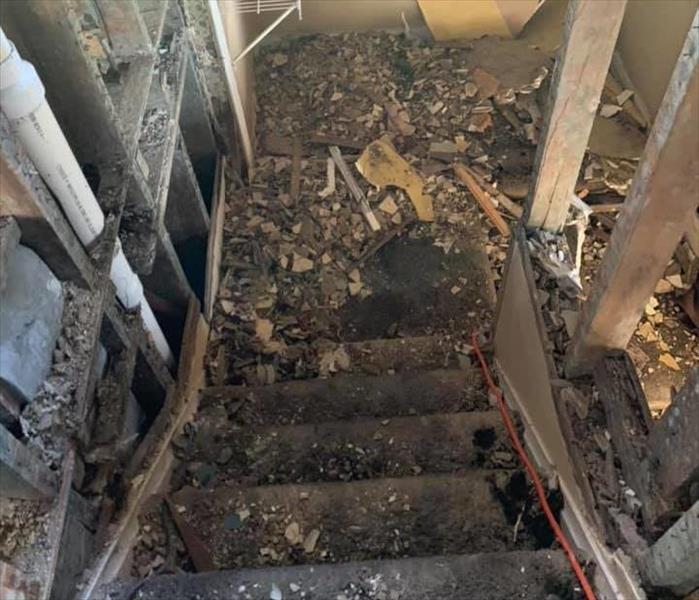 Check out this stairway! Before our crew was called in, this is what the customer's stairs looked like. Fire damage, water damage, and mold growth!
Sometimes when SERVPRO of NE Grand Rapids gets called out on a job, there are multiple types of restoration work that needs to be done. For instance, if a customer's home or business catches on fire, the fire department will use hoses to put the fire out. So now the structure not only needs fire restoration, but water mitigation as well. Furthermore, if a structure with both fire and water damage sits for a while, it could turn into a fire, water, and mold restoration job! Unfortunately, that is what happened to a recent customer of ours. When the customer's home started on fire, the local fire department responded to hose the structure down. Thankfully, no humans or animals were hurt! After that, the house sat for a few days as the customer worked with their insurance provider. By the time we were called in, there was fire, water, and mold damage! Fortunately, our crews are expertly trained in fire, water and mold cleanup! The customer was devastated from the loss, but was able to rest assured that SERVPRO of NE Grand Rapids would restore the damage done to their home.